Dreambirth on facebook!
Copyright © 2010 Helena Hentz
Hypnobirth in Perth
Doula care in Perth
Infant baby massage in Perth
"Just as a woman's heart knows how and when to pump, her lungs to inhale, and her hand to pull back from fire, so she knows when and how to give birth." -Virginia diOrio-
Hypnobirth (HypnoBirthing®), Ecstatic birth®, Doula care, Dreambaby massage, Mother blessing, Placenta encapsulation / tincture
If you are already expecting a baby, congratulations on your pregnancy! You're probably looking into how to bring your baby into this world with ease and comfort, how to achieve the birth of your dreams, your DREAMBIRTH.
Pregnancy and birth are times for celebration for the whole family; one of the most important and memorable times in a woman´s life. Birth is a natural extension of the sexuality of a man and a woman, and I believe that birth is about them; its about family, it's a safe, sacred event that I was fortunate to experience.
Dreambirth offers the following services to all Perth (Australia) parents (to refugees and
teenage mums for free or very reduced rate).

Hypnobirthing classes
Hypnomothering classes
Baby massage classes
Birth art mentoring
Doula care / birth attendance
Placenta encapsulation / tincture
Mother Blessing Ceremony / Blessingway
Stillbirth and Bereavement Doula Support
Pregnancy & postnatal massage – home visits
Ecstatic birth®
Maternity TENS machine hire

In the following few pages you will find more information on my services
and the different packages I offer.
Thank you for visiting my webpage.
Affiliated with the HypnoBirthing® Institute.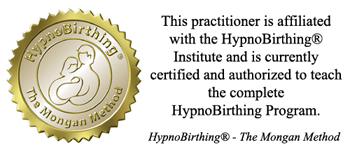 Back to the top